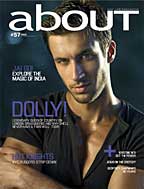 Gay Life Magazine
Serving Toronto, Ontario
and Western New York
Home To My
Reviews: 2008
Publisher: Duane Booth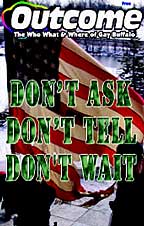 The What, Where, & When of Gay Buffalo
Serving Western New York
Home To My Reviews
Since 1998
Publisher: Tim Moran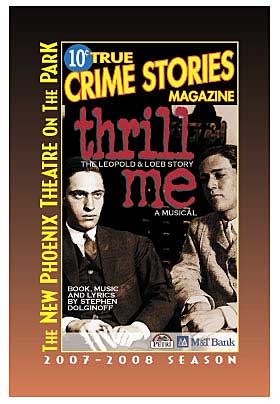 2007
Thrill Me
by Stephen Dolginoff
Starring Stephen Dolginoff and Joseph Demerly
Directed by Robert Waterhouse
Musical Direction by Michael Hake
This one was a coup for The New Phoenix Theatre... the Buffalo premiere of
the acclaimed "chamber musical" about the famed Leopold and Loeb murder
case from the 1920s, for two actors and a piano. The concept may sound bizarre
but it worked. (No, there was no big production number when they killed Bobby
Franks.) It helped that it starred two actors who were obsessed with the
subject. We used a historical photo of the killers for the playbill and
poster design and made it look like an old True Detective magazine. The
production starred the author, who was playing the role of Nathan
Leopold for the fourth time. The show was a triumph.
An interview with playwright/star Stephen
Dolginoff can be found here.