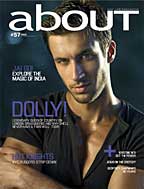 Gay Life Magazine
Serving Canada: Toronto, Hamilton, London, Guelph, Kitchener, St. Catherines, Niagara Falls, Montreal, and USA: New York City, Buffalo, Rochester, Syracuse, Albany, Jamestown and Cleveland.
New Home To My
Reviews Since 2008
Publisher: Duane Booth
The What, Where, & When of Gay Buffalo
Serving Western New York
Home To My Reviews
Since 1998
Publisher: Tim Moran


---
---

---

464 Gallery Celebrates Pride with "Color"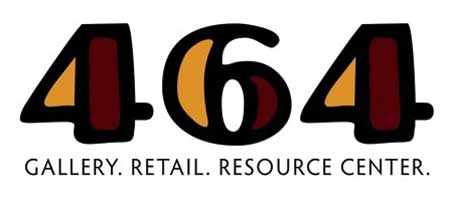 BUFFALO, NY: Recent nominee for best new art space in Artvoice's Best of Buffalo poll, 464 Gallery is gearing up for the opening of "Color: a Celebration of Local LGBT Art." In addition to showing the artwork of a half dozen local LGBT artists, 464 will be collaborating with AIDS Community Services to offer a rare chance to view quilt panels from the ACS Mending of the Hearts Memorial Project.
This opening will feature vibrant works created by members of the local LGBT community including new photography from gallery owner, Marcus L. Wise, works by painters Paul Rybarcyzk, Scott Klaurens and Michael Klemm, work from multimedia artists Daniel Rodgers and H. Duane Mallaber, work from emerging photographer Joelle LoDestro and many more. Also showing the work of members of website www.MINDWEB.us. Free food, wine and beer until it runs out.
"I have been an out and proud member of Buffalo's gay community for more than a decade and wanted to give something back to the community. It is my hope that I will be able to provide some new opportunities for local gay artists as well as give them an opportunity to showcase their work in an environment that celebrates our diversity."
- Marcus L. Wise, Owner
WHO: 464
WHAT: Art Gallery, Retail Space & Resource Center
WHERE: 464 Amherst Street, Buffalo, 14207
WHEN: OPENING: Friday, June 5, 6-10pm
Show runs June 2-14
WHY: As an official part of the 2009 Pride Buffalo festivities, 464 would like to present a show that celebrates the vibrant color of Buffalo's LGBT arts community.
DON'T MISS: Live music performed by acoustic singer/songwriter, Buffalo native, Roni Pillischer. Powerful socio-political sculptural pieces by artist H. Duane Mallaber. "At 464, we take pride in providing a space that welcomes all kinds of art and artists, based on nothing other than talent."
- Marcus L. Wise, Owner
Complimentary wine and beer until it's gone. This event is free and open to the public.
"At 464, our mission is to provide a unique space for local and emerging artists, musicians and authors to show and sell their work, host events, and provide and receive arts-based education".
www.MINDWEB.us
E-mail: MINDWEB.us@mac.com *
(716) 983.2112
Business hours: Tues-Fri: 12-6pm, Sat: 11-6, Sun: 11-5, by appt or special event.
Marcus L. Wise Owner,
464: Gallery. Retail. Resource Center. Art.
464 Amherst St. Buffalo 716.983.2112
www.MINDWEB.us
www.MarcusLWisePhotography.com